What is Morpheus8?
Morpheus8 is a non-surgical advanced needling treatment. When we age, our skin begins to lose elasticity, with wrinkles, lines, and sagging appearing. Using radiofrequency, a Morpheus8 treatment stimulates collagen production to tighten and smooth wrinkles on the face and body. Morpheus8 comfortably penetrates the skin at a deeper level than other needling treatments, transforming your complexion and restoring more youthful facial skin.
How does Morpheus8 work?
Morpheus8 combines radio frequency technology, needling, and fractional treatments to address a variety of skincare problems. Tiny needles penetrate the skin and heat the tissue to stimulate the production of collagen. What makes Morpheus8 different than other needling treatments is the depth the needles penetrate the skin. It is the only treatment that can mold fat under the skin to obtain optimal results. Contouring and refining the subdermal layers will enable a more detailed approach to sculpt the face naturally.
The New Morpheus8 Platform
FACE & BODY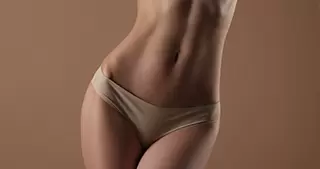 Morpheus8 targets subdermal layers of the skin and tissue to remodel collagen on the face and body.
COLLAGEN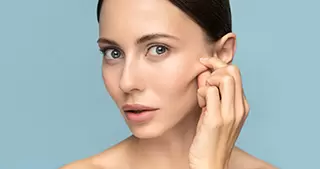 Morpheus8 targets subdermal layers of the skin and tissue to remodel collagen on the face and body.
DARKER SKIN TONES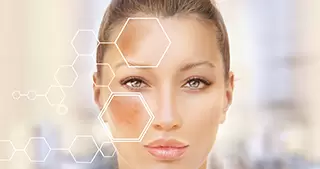 Morpheus8 effectively remodels skin and tissue with minimal risk of post-inflammatory hyperpigmentation.
THE INNOVATIVE RADIOFREQUENCY TECHNOLOGY OF MORPHEUS8
Today, more people than ever before are shying away from invasive procedures like the facelift and neck lift and are instead opting to choose non-surgical procedures that allow them to return to work quickly without downtime or discomfort. InMode's Morpheus8 is a brand new, cutting edge solution for treating skin laxity while removing excess fat. It utilizes safe, advanced, fractional radiofrequency energy (RF) to remodel the skin on subdermal levels, revitalizing the underlying scaffolding of the complexion while triggering the reintroduction of collagen fibers for increased volume and suppleness.
The unique engineering of Morpheus8 has resulted in customizable device tips for delivery, meaning that the treatment can be performed not only on large, easily accessible areas, but also on those smaller regions that are more delicate and require precision. Because the needles used do not affect the top layers of the skin, there is no risk of hyperpigmentation after treatment, making Morpheus8 a great option for any complexion type.
Candidates For Morpheus8?
Morpheus8 helps improve the appearance of:
Excess fat in the face and neck
Mild sagging and jowling in the face and neck
Uneven or rough skin texture
Acne scarring and other scars on the face or body
Deep lines and creases
Sun damage
Enlarged Pores
Stretch Marks
What Can Morpheus8 Treat?
Morpheus8 is an excellent solution for facial rejuvenation because it can achieve multiple corrections simultaneously. Some of the concerns we address with this radiofrequency technique include:
Fat accumulation beneath the chin
Mild softening and jowling at the jawline
Sun damage
Acne scarring and other scarring
Stretch marks
Poor skin texture
Enlarged pores
Deep lines and creases
FAQ's
The length of the treatment can depend on the individual's needs. Typically, you will only need 30 to 60 minutes to complete the process.
Morpheus8 is versatile. It can be used on any area of the body that can benefit from collagen renewal. The most common areas include the lower face and neck. Areas with challenges such as acne scarring or discoloration can also be treated with Morpheus.
The procedure is relatively painless even with the deeper penetration of needles. The needles used are very sharp and fine, allowing the benefit of puncturing your skin without the feeling of any tugging or pulling. To ensure your comfort, a topical cream will be applied to the treatment area. When the procedure begins, you might feel a slight prickling sensation followed by a feeling of warmth as the needles pass over your skin. The advanced technology of Morpheus8 provides controlled and consistent heat delivery allowing for uniform treatment and results.
Microneedling with Morpheus8 goes above and beyond to affect deep adipose tissue. The skin may be slightly sensitive for a few days. Generally, patients are encouraged to refrain from wearing makeup for 1 to 2 days.
Patients can expect their skin to be red for a day or two following Morpheus8 treatment. Slight swelling may also occur. These side effects are typically mild and they diminish quickly.
Morpheus8 is a non-invasive procedure so there really will not be any need for downtime or recovery. Most people return to work the day after their treatment. Post-treatment, you may see a bit of pinpoint bleeding from the needles. This should only last for a few minutes. Your skin will be red and feel hot like it is a bit sunburned for up to one week. Swelling around the treated areas is also a minor concern but should be resolved within a day or two. A good moisturizer and a broad-spectrum sunscreen are recommended.
This is the fun part! After being treated with Morpheus8, your skin will be refreshed, revitalized and enhanced. Over the course of several weeks, new layers of collagen will begin to plump and volumize depleted skin contours, firming up your complexion so it appears more youthful and smooth. The skin's overall tone and texture will be superior to that which you began treatment with, and a subtle lift with minimized skin laxity will begin to appear. It's recommended that you undergo a series of treatments with Morpheus8 to experience full, comprehensive benefits.