SKIN SERVICE

Beauty comes from the inside out. LightStim combines therapeutic light energy with patented technology to nourish your skin from within.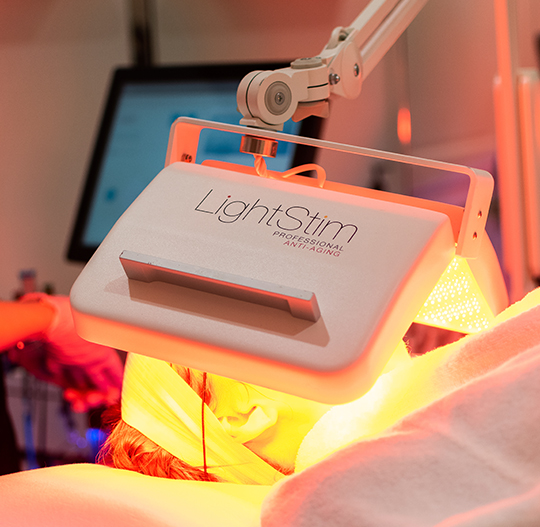 FOR WRINKLES
Reduce & eliminate fine lines & wrinkles. Maintain your skin's youthful appearance. Nourish your skin from within.
FOR ACNE
Treat mild to moderate acne. Calm existing breakouts. Restore your skin's clear & healthy appearance.
FOR PAIN
Temporarily relieve arthritic pain, muscle and joint pain. Increase local blood circulation.
The Beauty of Technology
Visibly improved, radiant, healthy looking skin is what LightStim is all about.
LightStim MultiWave® Patented Technology simultaneously emits multiple wavelengths (colors) of light. These wavelengths of light work together to give your skin a more radiant and youthful appearance.