SKIN SERVICE

Fibroblast Tightening treatment is a revolutionary method for a perfect facial rejuvenation.
Plasma Fibroblast is a revolutionary cosmetic treatment which offers an alternative to invasive surgical procedures. Fibroblast delivers results which rival surgical procedures, but with minimal downtime and without having to go under the knife! An innovative development in aesthetic treatments using the fourth state of matter- Plasma. Treatment is delivered using an electronic hand-piece, (the plasma pen) : the device uses a small metal probe to ionize atmospheric gas, producing a tiny plasma flash between the device tip and the patient's skin. This minute superficial trauma causes the skin in its vicinity to tighten and lift, giving results that are noticeable immediately after only one treatment. The elasticity of the skin and skin tightening will continue to improve as the skin heals and repairs. More than just the tightening effect, excess skin is removed so the results will last as long as with a surgical procedure. Treating everything from fine lines and scarring, to skin tags and smoker's lines, crow's feet and droopy eyelids. A completely safe procedure, suitable for all ages and most skin tones, an ideal treatment for anyone who wants to achieve a smoother, more youthful-looking complexion with results which are incredibly natural.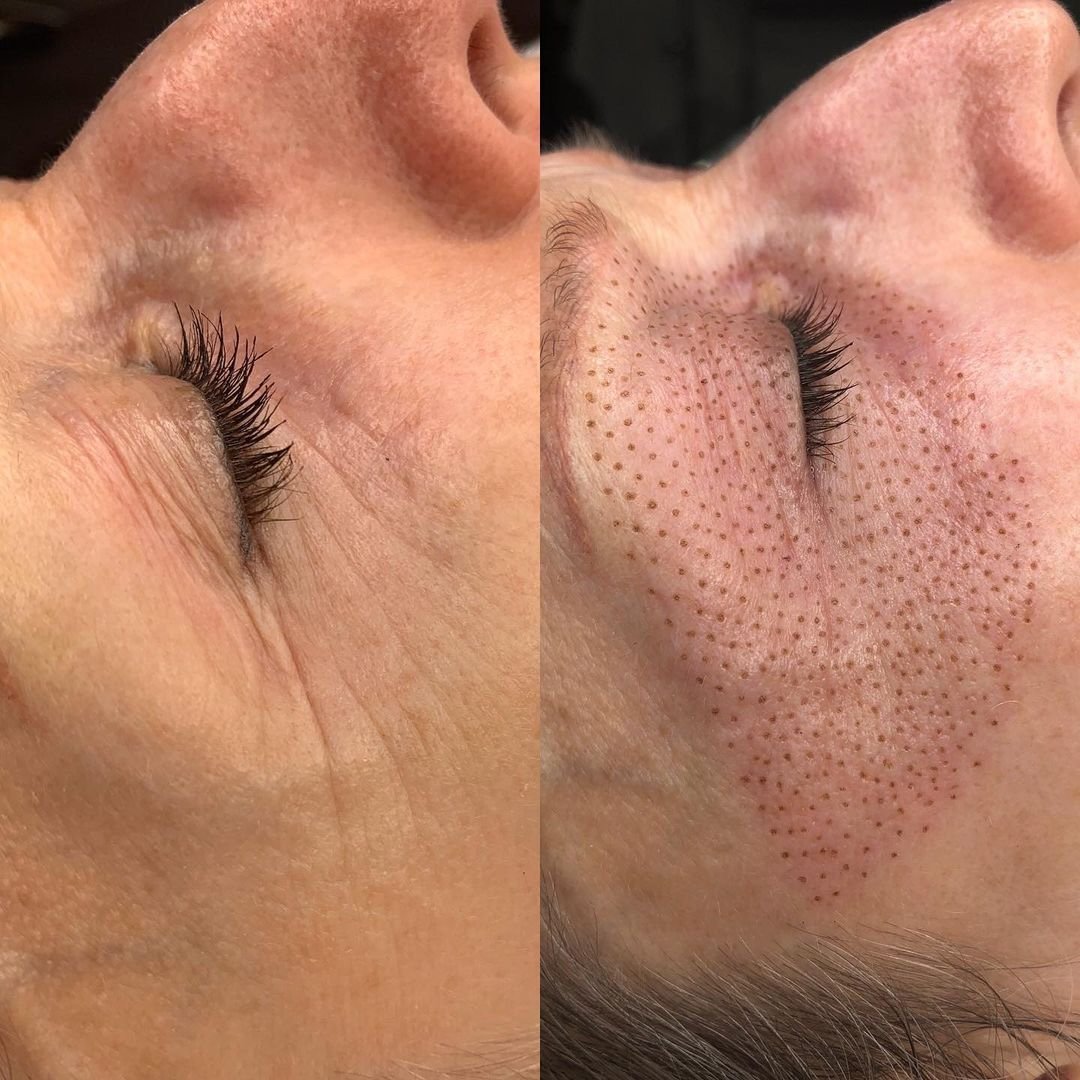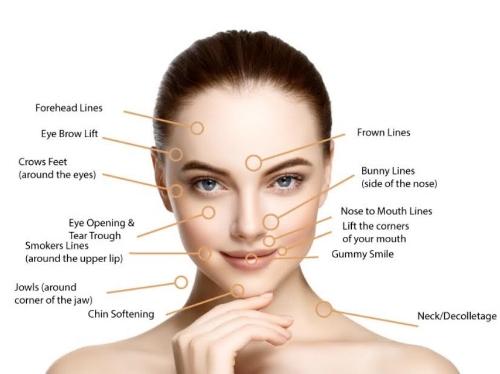 How does plasma Fibroblast skin tightening work?
Plasma skin tightening is relatively new in North America, but has been safely and effectively performed in Europe for many years. Plasma Fibroblast has increased in popularity due to its many advantages over surgery. There is less downtime, it's less expensive, no cutting of the skin and no stitches. This means you can return to work even sooner. The precision device works by utilizing the voltage in the air between it's tip and the skin, to form a plasma charge. An electrical arc is created and instantly shrinks the targeted skin. This micro-trauma stimulates new collagen (neocollagenesis). The tissue retraction and tightening gives results that are comparable to invasive surgery. A series of tiny brown spots placed to attain the desired result for the excess skin. The skin around the spot tightens pulling the cells closer together. It's the only non-surgical treatment to reduce the excess skin instantly and successfully.
What does plasma Fibroblast skin tightening treat?
Eyelid Tightening, including lower eyelids and excess upper eyelid skin.

lifting of the midface

Lifting of the neck

Neck lines

Jowls and neck tightening

Reduction of loose skin on knees, hands, elbows

Lines and wrinkles around the mouth

Belly loose skin reduction

Tightening loose stomach skin after pregnancy

Removal of all kinds of wrinkles: upper lip wrinkles, reducing smile lines, nasolabial lines (smile lines), marionette lines, crow's feet

Eliminating saggy skin

Improving acne scars and

Diminishing stretch marks Improvement in the appearance of acne scars

Hyperpigmentation/sun damage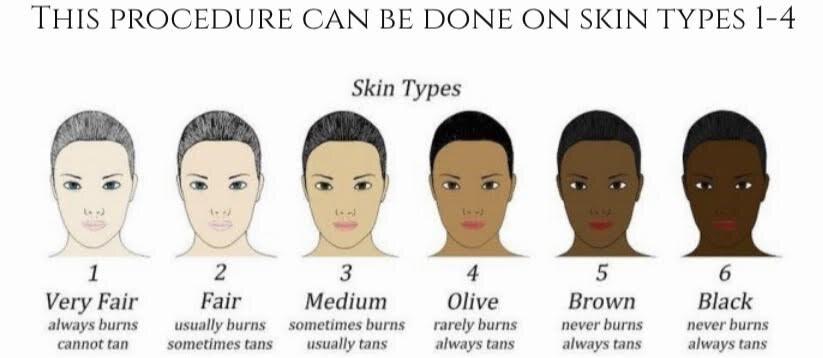 How long does the treatment last?
As Fibroblast is more than a simple tightening treatment the effects should last as long as they would with invasive surgery. Like all surgical and cosmetic procedures, the effects of fibroblast are not entirely permanent as it does not stop any further ageing, However, the results you get should last you for many years. The positive effects of treatment will be noticeable immediately after the first treatment, and continuing over 4 weeks. Additionally, there are lifestyle factors that can prevent the result from lasting as long as they can, such as smoking, alcohol. consumption, and prolonged sun exposure.
How many treatments are required?
The number of treatments required will vary according to the area being treated, skin's laxity, the desired degree of correction and the individual's response to the treatment. Most clients see results instantly and this continues to improve over the course of the following 8 weeks. Further treatments ca be carried out to get better results, although is is uncommon to require more than two treatments. Appointments must be spaced out by 8 weeks.
What kind of side effects can I expect?
Plasma Fibroblast has been shown to be a safe non-invasive procedure when done by a fully certified technician. However, as with most cosmetic procedures, patients are likely to experience some minor side effects in the first five to ten days after treatment. There will be some tiny brown marks in the treatment area. This is the result of scabbing and will flake away over a week or so, exposing a pink layer of healthy new skin. Some patients will also experience three to five days of swelling, especially with eyelid treatment. There is no damage to surrounding areas or deeper skin layers. To avoid sides effects, follow the aftercare instruction given to you prior to your treatment.
How long does the treatment last?
If you are pregnant or breastfeeding

If you have diabetes and healing disorders

Metal plates, pins or other implants

Cardio-vascular deficiencies including severe uncontrolled blood pressure

Pacemaker or any other medical device with an electrical current

Current or recent hemorrhage

Malignancy and chemotherapy in the past 3 years.

If you are prone to keloid scars

If you suffer from auto-immune disease or other illnesses which affect the immune system

*Always talk to us if you have any concerns before a procedure.